can get hot and burn out.
engineer do an inspection of soil conditions in a home less than 10 years old.
Resources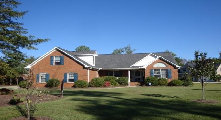 The following are links to helpful and informative websites:
- Polybutylene plumbing in homes.
These are the cities websites:
,
,
,
, and
- Problems with Aluminum wiring in homes.
Home Components or Systems:
Environmental and Consumer Safety:
- Includes information on various environmental concerns.
- Includes swimming pools and items in the home.
Home Improvement Stores:
Financial Information on Housing and Taxes:
- Includes useful articles on Real Estate and taxes.
- Online magazine that provides timely articles on Real Estate.
- Learn about how circuit breakers of this manufacturer
- It is a good idea to have a geoprofessional
,